Can't decide which flowers would work in your home?
We understand that it is tricky to visualize how the arrangements will look in your home - whether the colour or heights would be just right for your space.
As such we offer a unique, but highly popular, service where we bring our exceptional-quality artificial flowers to your own home for a personal consultation.
Decide in-situ what looks best with your interior, or with that vase you've always wanted to use. Alternatively, we can bring a small selection of vases if required.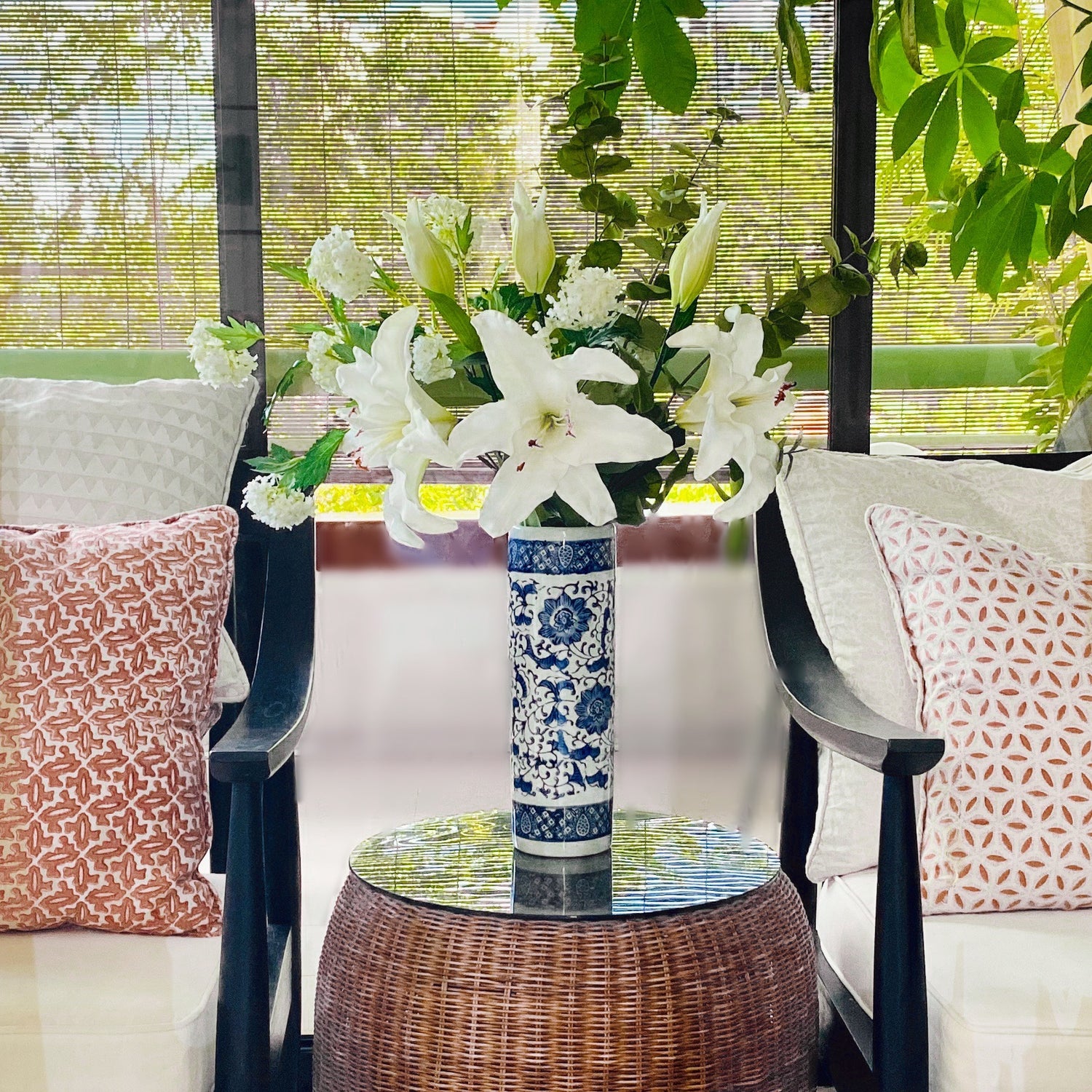 We bring the flowers to you
We can do most bespoke arrangements for you on the spot.
First, we recommend having a good look through the images throughout our website and our instagram page to see what styles you like the best.
Then get in touch with us using the WhatsApp button on this page or through the Contact Us form below with a description of what sort of thing you are looking for.
Then we will get back to you to confirm a date and time.
Contact us to book a visit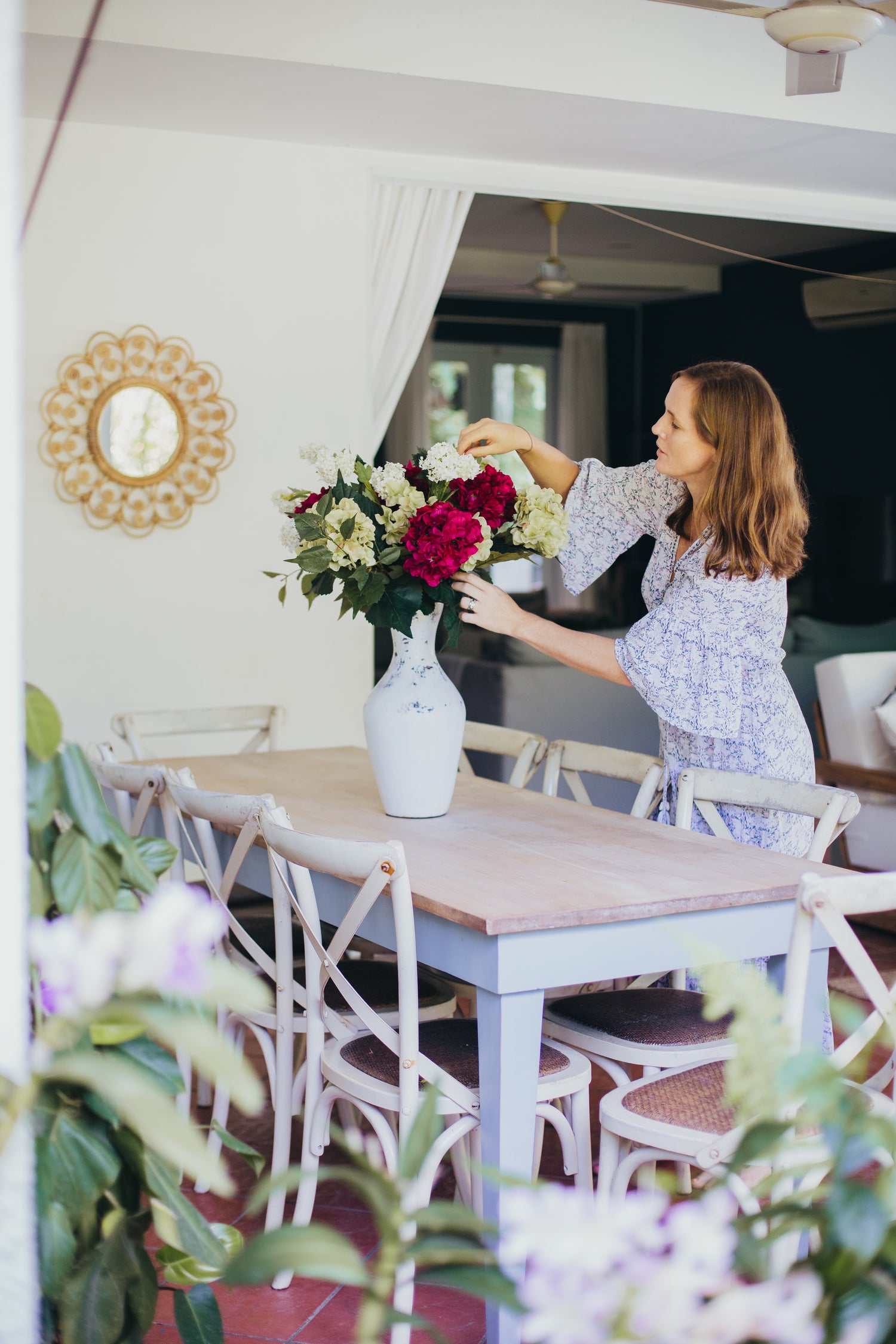 What you need to know about your At Home consultation
Once an appointment is confirmed, we recommend that you provide us with your flower and colour preferences. We suggest that you review our website and Instagram for inspiration. Or you are welcome to chat directly to discuss options.
If you are looking for a particular style that is not featured, then please do get in touch. We strive to accommodate where we can.
This highly popular service is FREE OF CHARGE, although a minimum $100 spend at the appointment applies.
Contact us today