Shop award winning silk flowers
Why Silk Flowers Singapore?
Award winning

Our blooms are award winning, super-realistic and are the finest quality anywhere in Singapore.

Last a lifetime

Silk Flowers last, and last and last. Once purchased, ever fresh.
The gift that keeps giving.

Easy Care

Silk flowers don't need to be watered, they don't need to be fed.
They may just require a quick dust every few months.

Brighten dark corners

There's rarely a space or a relationship that won't be improved by a beautiful bunch of flowers. There is nothing like them to lift the spirits on good days and bad.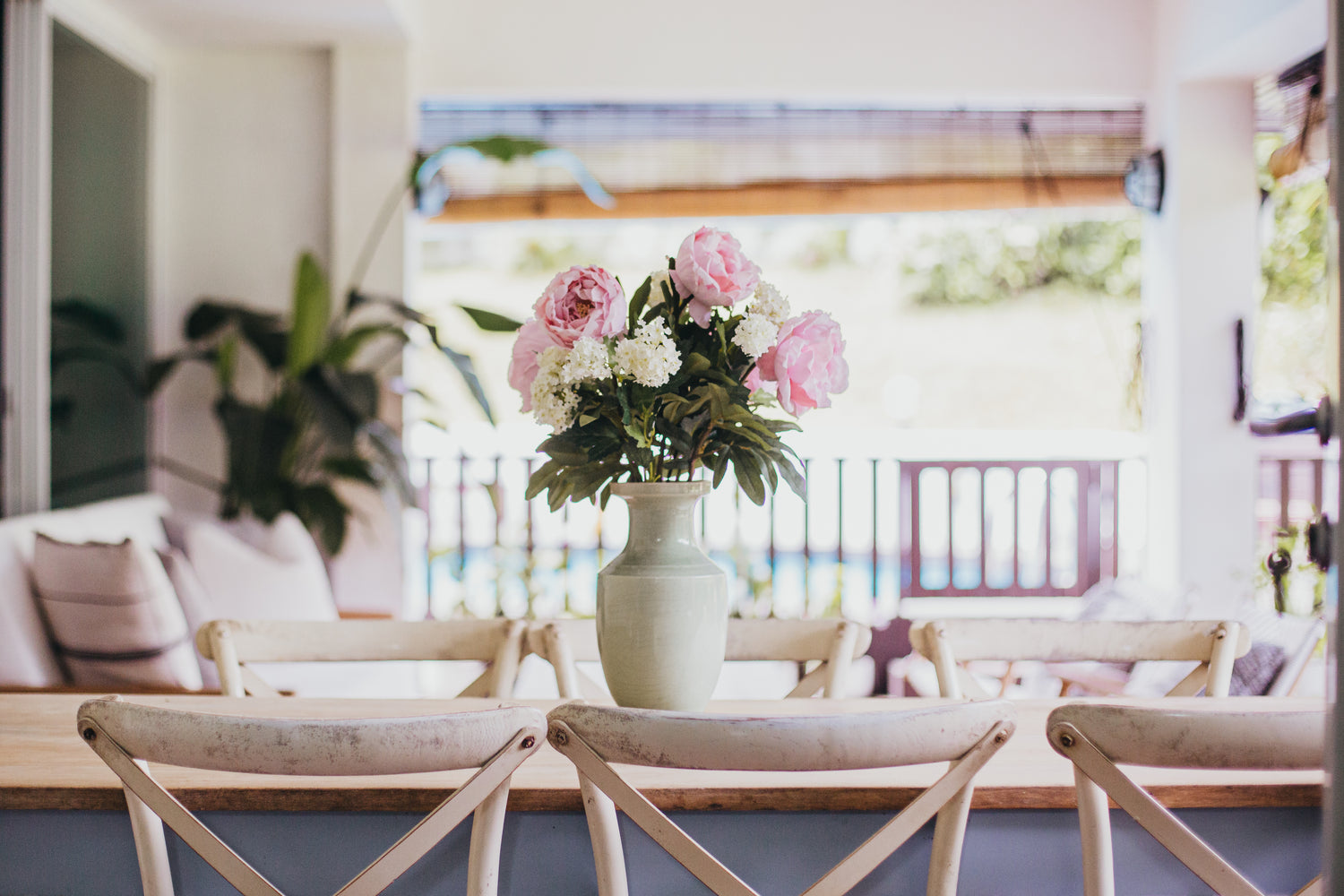 SUBSCRIPTION
SILK FLOWERS SUBSCRIPTION
We know that one of the joys of flowers is to bring a fresh look to your home, but sometimes it is tricky to choose one style to purchase when buying artificial flowers.
That is why we offer a hiring service to bring new artificial flowers each month or bi-monthly.
FIND OUT MORE
How to shop Silk Flowers Singapore
Online

When you purchase any of the bouquets, arrangements, pots or stems you see on this site, a mangrove tree is planted for every transaction.

Shop the collection

Bespoke

We can bring a selection of stems to your home to help build an arrangement for any space you have in mind.

At home service

Pop ups

Follow us on Instagram or sign up for our newsletters to find out where and when our next pop up will be. We can regularly be found at fairs across the island.

Follow us on Instagram
A Raft of Otters

A range of stems and bouquets can be found at the Raft of Otters in Tanglin Mall. While the entire collection is not there, we top up regularly so let us know if there's anything you'd like to see!

Raft of Otters

Emperor's Attic

We have a carefully curated set of arrangements at Emperor's Attic, to go with their beautiful hand made ceramics. Visit the Tan Boon Liat building or see the collection here.

The Emperor's Attic Edit

At Home

Please contact me to arrange a private appointment to see the full collection.  I am based near Holland Road. Short notice appointments are sometimes possible.

Contact me