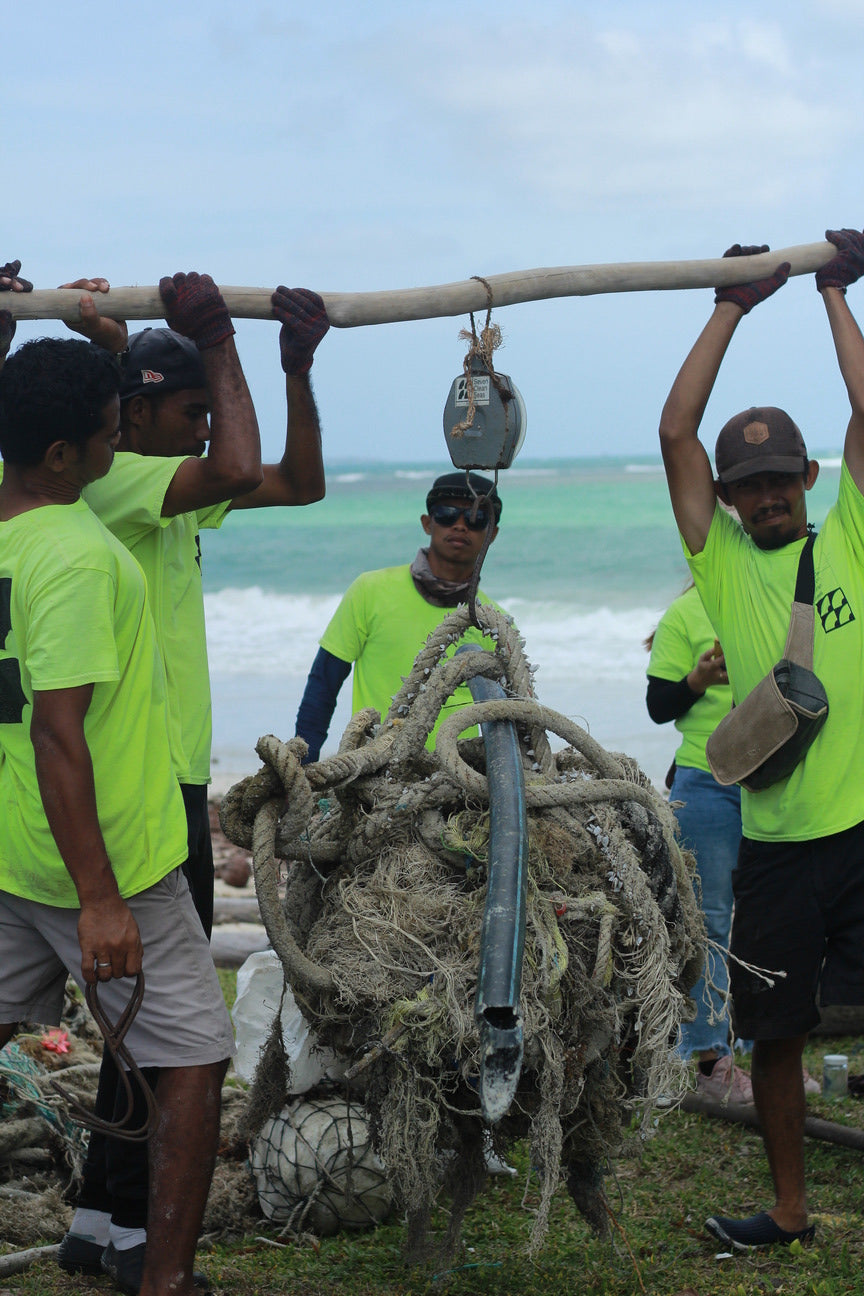 Our key sustainability promises
Plant a mangrove tree for every purchase with Hand Print
For every 10 stems purchased, 1kg of plastic garbage and debris is removed from the ocean with Seven Clean Seas
Both of these schemes are funded by Silk Flowers Singapore regardless of profitability - it is our promise to the planet.
Purchase adequate quantities of products, made to order, to reduce waste
Product to be transported straight from manufacture to Singapore with no middle man
Products shipped (vs airfreight) as much as possible
No use of plastic bags or unnecessary packing
If products have been used as display, then we'll sell at cost instead of disposing of them
Use Noissue labels
This is an area we will continue to develop and work on as new technology and ideas develop.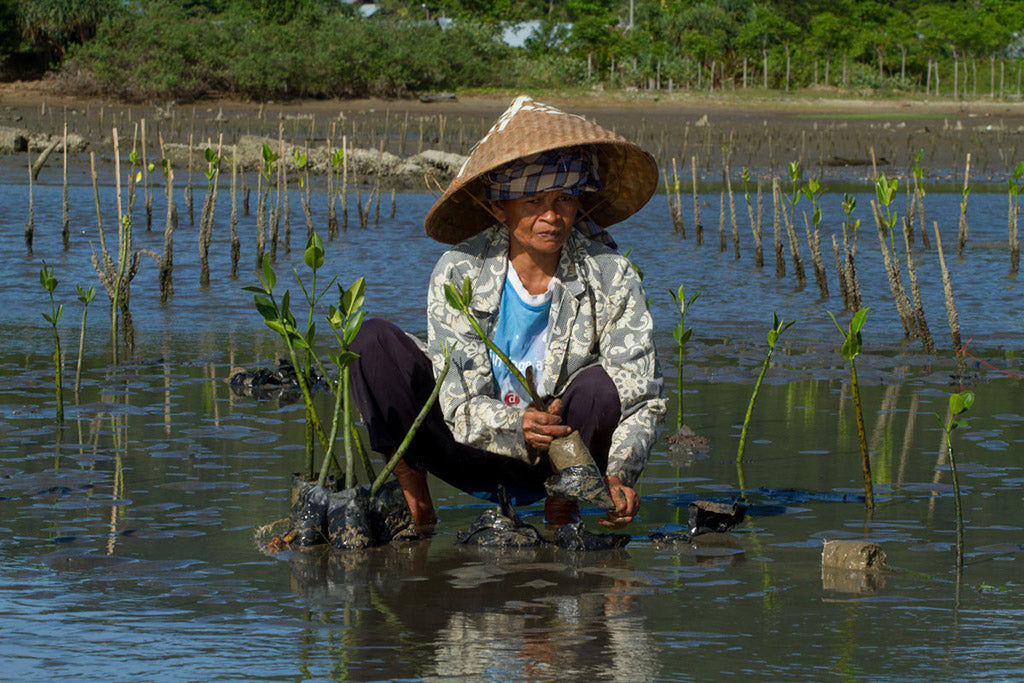 Why support planting planting in Indonesia?
Mangrove trees are one of the most efficient organic carbon storage options on the planet, holding three to five times more carbon than tropical upland forests. These trees lay deep underground roots where they store almost 75% of their carbon.
Healthy mangroves also offer jobs for coastal communities while also provide protection against natural events such as hurricanes. The full details of our partnership programme and the Silk Flowers Singapore tree count planted to date, can be found here.
Read more about our planting programme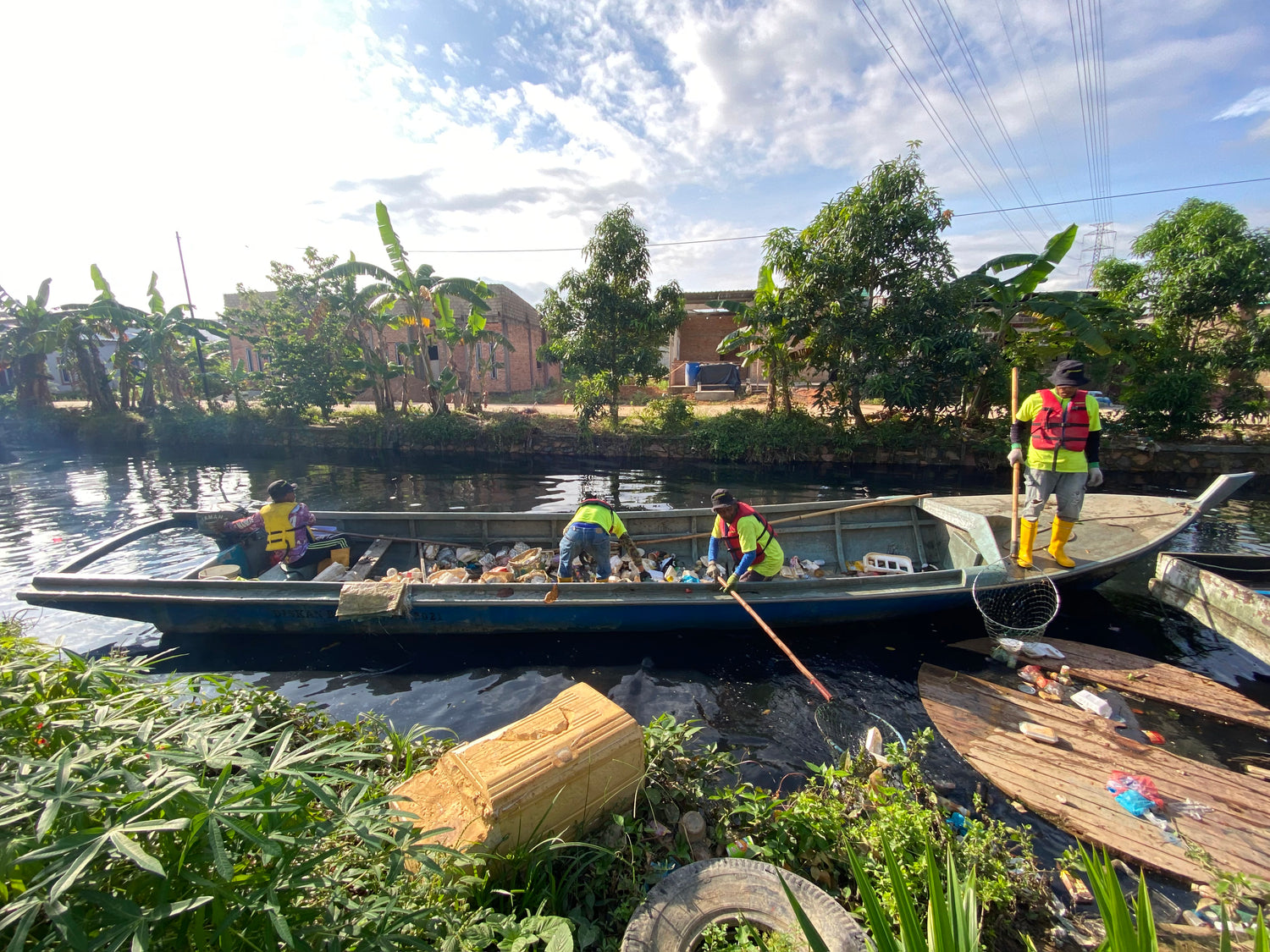 How does the plastic removal scheme work?
We've partnered with aquatic clean-up charity Seven Clean Seas to fund the removal of 1 kilo of plastic from the planet's open water for every 10 stems sold.
Established in 2018, Seven Clean Seas was formed with the mission to remove every last gram of disposable plastic from the planet's oceans and rivers.
Through a combination of collection crews, remote island infrastructure and innovative technology, they've already pulled over 500,000kgs of plastic pollution from the ocean.
However, with currently 11 million tons of plastic deposited into the ocean each year – and that amount predicted to rise to 29 million by 2040 – there's an incredible amount of work to do on both clean-up and on a societal level.
Read more about the amazing work Seven Clean Seas are doing here.
Mangrove planting in Yagasu
Yagasu has over two decades of experience running mangrove restoration projects in coastal ecosystems.
Variety of mangrove species
From the North Island to the Interior Groves, they plant a variety of mangrove species, which were cultivated in the local nursery and imported from East Java. Planting trees not only captures lots of carbon, it also creates habitats where wildlife can thrive.
Support for the community
Yagasu also helps the local communities by encouraging sustainable fishing and crab farming. This means they can earn a living without relying on jobs such as cutting down trees. Yagasu also supports a women's artisanal mangrove project, as well as a silvofishery program.